29aug10:00 am12:00 pmVirtual EventCocooning: Deep Imagery Journey and Sharing CircleA time to Nourish yourself!
Event Details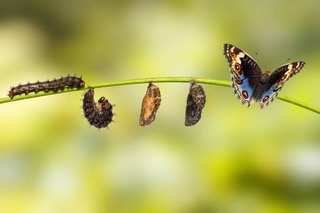 In Ireland, people are using the term "cocooning" to describe what they are doing by staying at home during the Covid-19 crisis. While the Taoiseach, Leo Varadkar used it initially to describe the shielding that society was offering the more vulnerable members of society, the idea has spread. Many people say they are cocooning, protecting themselves and others by staying home.
So, in this time of cocooning, Mary invites you to join her on for a sharing circle, some imagery, to participate in a cocooning space online. Join 1 session, or 2 or 3, whatever works for you.
The cocoon is a potent symbol that speaks to so many different layers. At one level, a cocoon is something that offers comfort and safety…it can be about withdrawing from harshness, putting up walls around our vulnerabilities, and hoping that it will keep you safe.
Cocoons are also about the potential of transformation – the caterpillar, after it weaves those silken threads around itself, disintegrates, breaking down into a liquid, no structure, no shape, no form, other than what the cocoon gives it. And slowly, from that cocooned soup, emerges a beautiful butterfly.
We will share and journey to aspects of our cocooning.
++++++++++++++++++++++++++++++++++++++
Mary invites you to join her on April 18, May 2 and/or May 16 at 10 am Mountain Time, for a sharing circle, some imagery, and a cocooning space online.
Register in advance for this meeting:
After registering, you will receive a confirmation email containing information about joining the meeting.
++++++++++++++++++++++++++++++++++++++++++++
more
Virtual Event Details
RUN
Event has already taken place!
You are the moderator of this event. Access the live stream
Time

(Saturday) 10:00 am - 12:00 pm MST
Organizer
Mary Diggin, Ph.D.marydigginphd@gmail.com